Our pork is supplied by Local producers from around the region. The pork is a quality, succulent product. We are dedicated to the health and welfare of their livestock using both modern technology and old fashioned proven practices.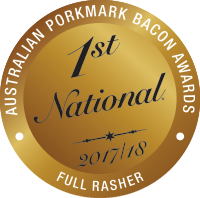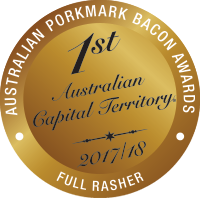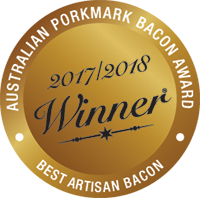 Because all our meat comes in on the carcass, we can get nearly any cut of meat ready for you therefore any special requests are welcome and accommodated by our dedicated team of butchers.
The cuts that we routinely have are:
Cutlets
Loin Chops
Fillet
Belly (bone in and boneless)
Spare ribs
American style ribs
Mince
Trotters
Roasts:
Scotch fillet
Shoulder roast (bone in or boneless)
Foreloin Roast
Boned loin roast
Leg roast (bone in or boneless)
When ordering A side of pork you can nominate which cuts you would like, and how they are to prepared; this includes making sausages, mincing certain cuts, which bones you would like, dicing or cutting into strips, etc.
We also supply suckling pigs ranging from 12 to 25 kilos. Please note however that about one weeks notice is required when ordering a suckling pig.